Would you knowingly risk the security of your company data?
Of course not. So here's the real question: How will you support workforce desire to use personal apps and devices while allowing them to be productive in a secure environment that protects corporate data?
It's Time For Mobile Device Management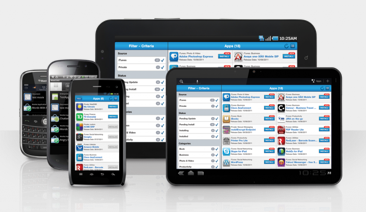 Mobile Device Management (MDM), is the ability to secure, monitor, manage and support mobile devices – typically involving remote distribution of applications, data and configuration settings for all types of mobile devices such as smartphones, tablets and notebook computers.
Macs At Work has partnered with MaaS360 to bring you the ultimate MDM Solution.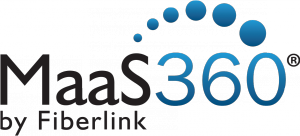 Fiberlink is the recognized leader in cloud-based solutions for secure enterprise mobile device and application management. Its MaaS360 platform provides organizations with mobility intelligence and control over mobile devices, applications and content to enhance the mobile user experience and keep corporate data secure across smartphones, tablets, and laptops. MaaS360 helps companies reduce the costs of supporting their growing mobile workforce and simplifies IT infrastructure and operations management with a single portal to monitor the expanding suite of mobile devices and operating systems, including Apple iOS, Android, Windows Phone, and BlackBerry. Built on a highly scalable, multi-tenant architecture, MaaS360 delivers instant-on access to powerful mobility management capabilities to any organization, by making it easy to use and affordable.
Video: MaaS360 Secure Productivity Suite