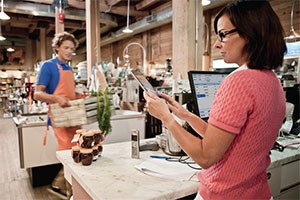 Cayan is the leading provider of payment technologies that give businesses a competitive advantage. Cayan develops simple and secure credit card processing systems that earn the trust of thousands of businesses through reliable performance and fair pricing. Plus, Cayan's forward-thinking payment technologies can be integrated into your POS to deliver holistic customer experiences.
WHEN YOU WORK WITH CAYAN, YOU WILL BENEFIT FROM:
Simple, intuitive, cost-efficient payment processing
Responsive customer service and technical support, available 24/7
Secure transactions that protect your customers' sensitive information and help to enable compliance
Working with Cayan is always straightforward and simple. As you explore your options, our team will work to understand your unique situation, help you select the best fit for your business, and assist you during the set-up process. Once you're a customer, we're here for you 24/7 with award-winning support.
Are you ready to learn more about working with Cayan for your payment processing needs?
Connect with us today by calling 508-845-0709
or email us at info@macsatwork.com